Proyecto Santa Maria de la Cabeza | Project Santa Maria de la Cabeza
Friday, January 7, 2022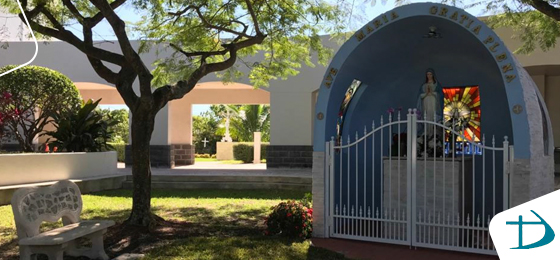 Proyecto de Renovación del Altar
Estamos ofreciendo ladrillos de 4 x 8 para conmemorar a sus seres queridos que han fallecido, su familia, su ministerio y / o su negocio.
Los ladrillos vienen en dos colores. La donación sugerida es de $ 200.
Estos ladrillos se colocaran en la pared blanca de la gruta mariana a la izquierda de la imagen de la Inmaculada Concepción.
Desde el 8 de enero hasta el 28 de febrero, después de cada misa, los representantes del proyecto estarán disponibles para recibir sus pedidos.
Todos los ingresos se destinarán a nuestro Proyecto de Renovación del Altar.
Altar Renovation Project
We are offering 4 x 8 Bricks to commemorate your loved ones who have passed on, your family, your ministry, and/or your business!
The bricks come in two colors. The suggested donation is $200.
These bricks will be placed in the Marian grotto white wall to the left of the image of the Immaculate Conception.
Beginning January 8th through February 28th, after each mass, project representatives will be available to take your orders.
All proceeds will go to our Altar Renovation Project.